PRINT:

6 ft. Tall Double Sided Birds Room Divider
$149.00

Currently Out of Stock Expected to be back in stock: xx/xx/xxxx.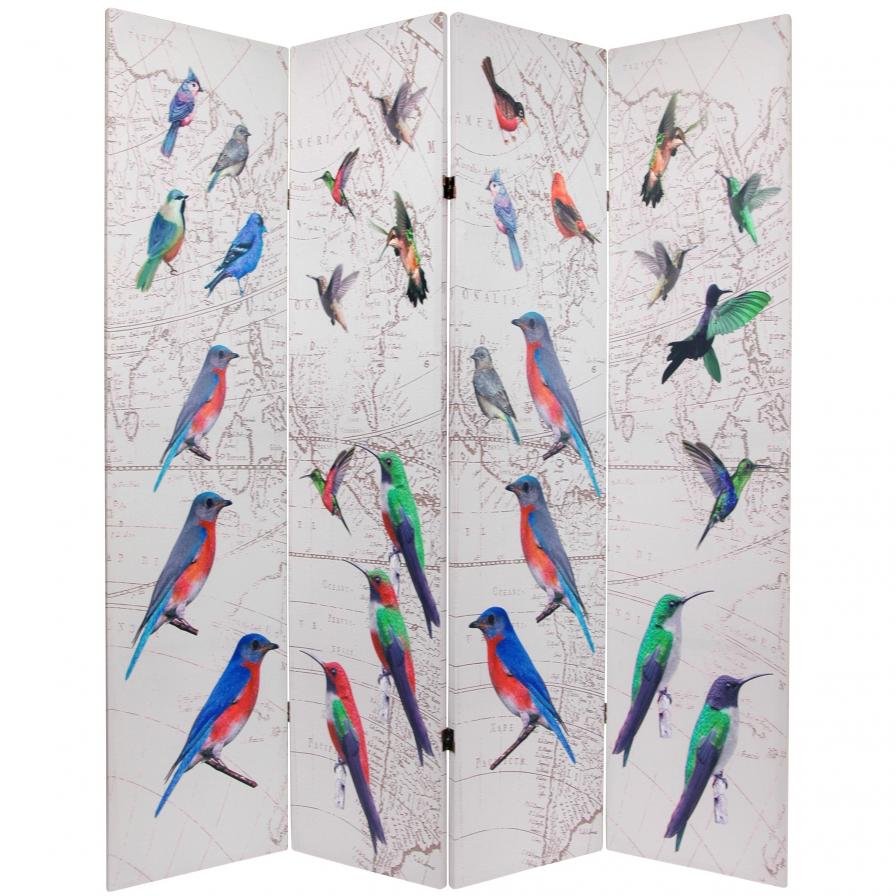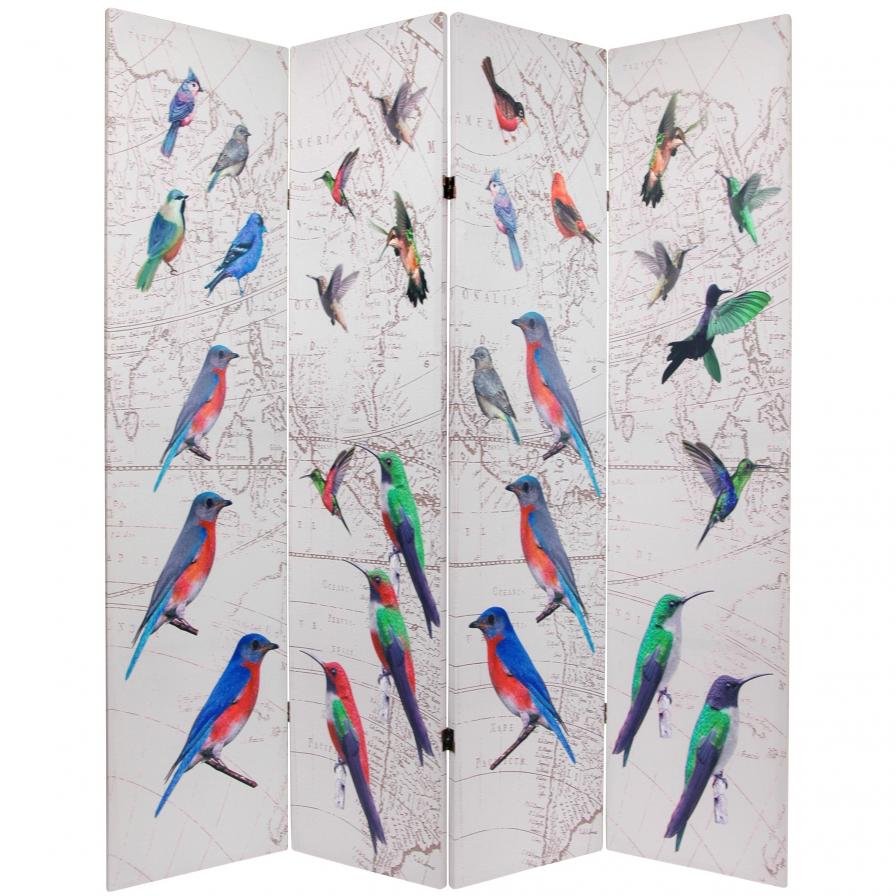 DESCRIPTION
An appealing decorative accent for birdwatchers and bird lovers Four-panel floor screen, printed on both sides with colorful images of migratory song birds over a vintage line drawing of an old world map.
SPECIFICATIONS
WEIGHT:

10 pounds

SKU:

CAN-BIRDS
SHIPPING DETAILS
Shipped custom boxed and fully insured for complete reliability from our warehouse via FedEx Home Delivery.
QUALITY CONTROL:

Your order is inspected prior to shipping to eliminate any problems or defects.

PACKING:

Your order will be boxed for maximum safety and protection during shipping.

INSURANCE:

Each order is fully insured before shipping at no additional cost to you.
Reviews for: : 6 ft. Tall Double Sided Birds Room Divider