PRINT:

6 ft. Tall Double Sided Fairy Tale Divider
$129.00

Currently Out of Stock Expected to be back in stock: xx/xx/xxxx.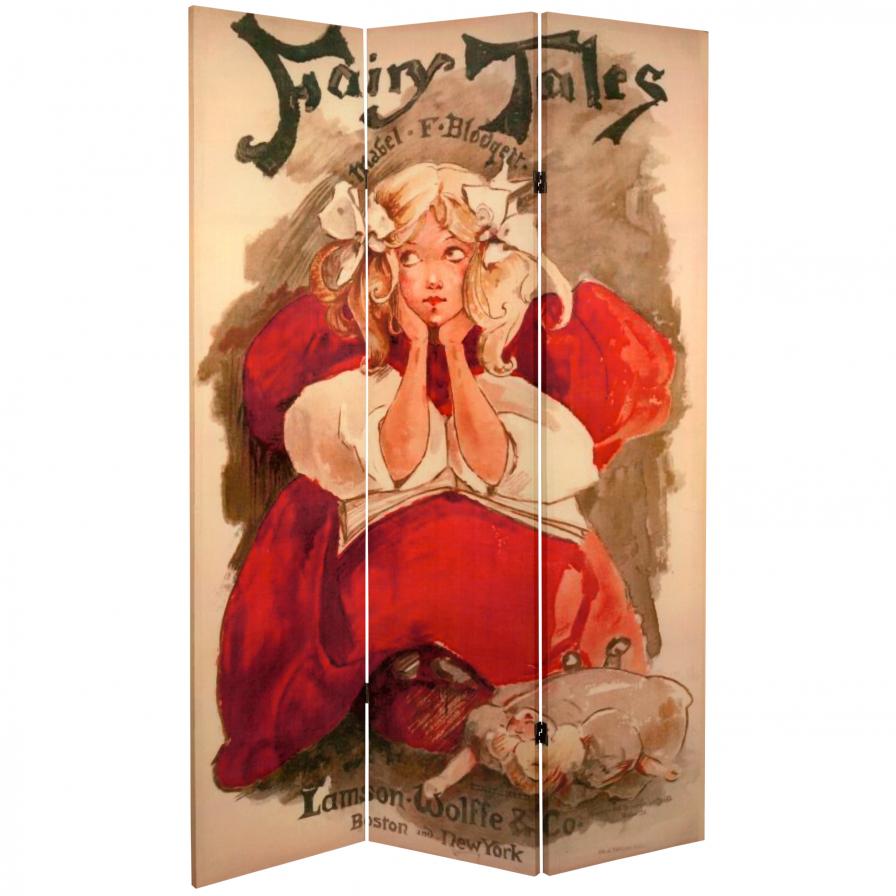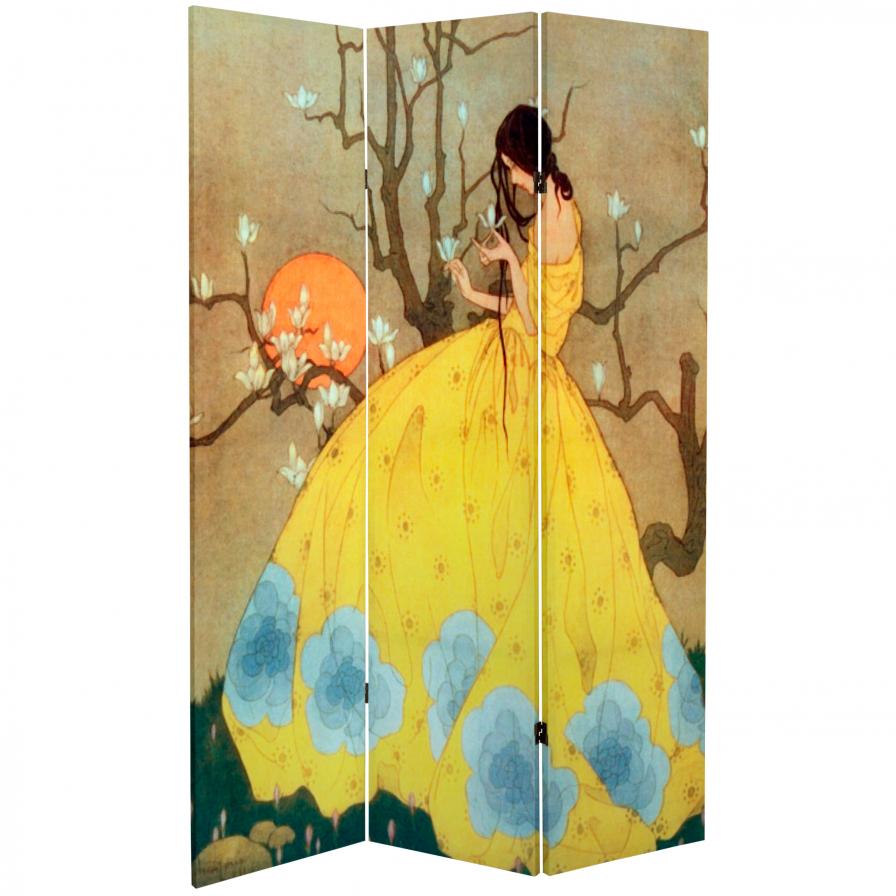 DESCRIPTION
Enchant your domicile with these captivating works of children's storybook art from the late 19th and early 20th centuries. On the front is an illustration by one of the most highly acclaimed book and poster artists of her time, Ethel Reed, for the cover of "Fairy Tales" penned by Mabel Fuller Blodgett in 1896. On the back is a breathtaking reproduction of Spring's Promise by Marjorie Miller, which depicts a young lady in a yellow dress with an unearthly orange moon and flowering tree in the background. These enchanting works of art are perfect for any living room, bedroom, dining room, children's room or kitchen. This three panel screen has different images on each side, as shown.
SPECIFICATIONS
DIMENSIONS:

3 Panel Room Divider - 39.69"W x 70.875H"

FLAT DIMENSIONS:

47.25"W x 70.875H"

WEIGHT:

pounds

SKU:

CAN-FAIRY
SHIPPING DETAILS
Shipped custom boxed and fully insured for complete reliability from our warehouse via FedEx Home Delivery.
QUALITY CONTROL:

Your order is inspected prior to shipping to eliminate any problems or defects.

PACKING:

Your order will be boxed for maximum safety and protection during shipping.

INSURANCE:

Each order is fully insured before shipping at no additional cost to you.
Reviews for: : 6 ft. Tall Double Sided Fairy Tale Divider
Spring's Promise by Marjorie Miller, which depicts a young lady in a yellow dress with an unearthly orange moon and flowering tree in the background. These enchanting works of art are perfect for any living room, bedroom, dining room, children's room or kitchen. This three panel screen has different images on each side, as shown." />