PRINT:

6 ft. Tall Avant-Garde Collage Canvas Screen
$129.00

Currently Out of Stock Expected to be back in stock: xx/xx/xxxx.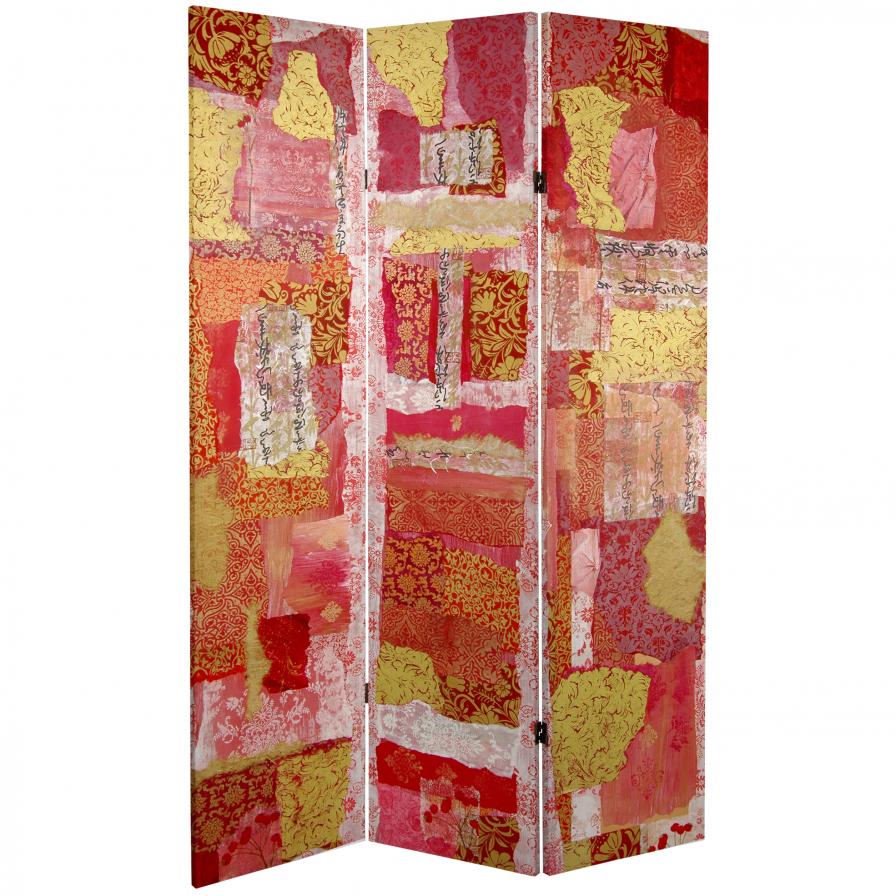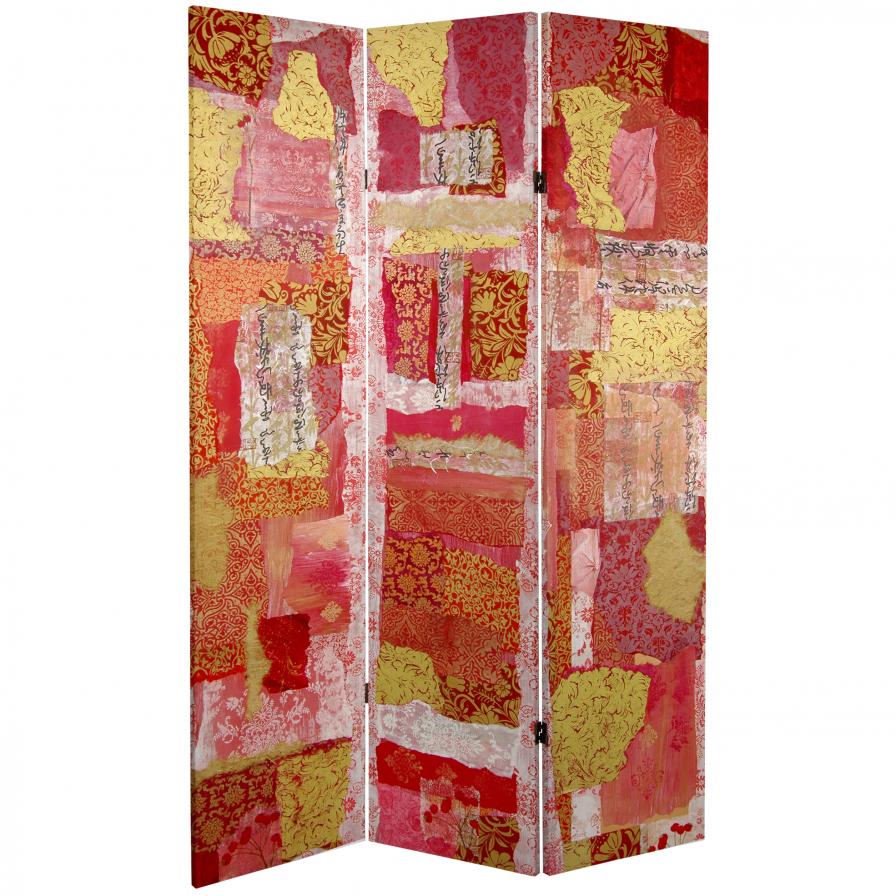 DESCRIPTION
With unique shapes and vital colors, this image was reproduced from a remarkable exclusive art collage design. Elegant Gold, beautiful vermillion, intriguing flower prints and archaic Chinese characters combine to create an outstanding artistic decorative design. Printed on both sides of this sturdy, practical, folding privacy screen, great for dividing space or providing a distinctive home décor accent for any room.
Beautiful 3 panel privacy screen, great for dividing a space
Sturdy kiln dried Spruce wood frames, with tough, gallery quality canvas on both sides
An exclusive modern, contemporary Avant-garde style collage art design
SPECIFICATIONS
WEIGHT:

8.25 pounds

SKU:

CAN-GITA2
SHIPPING DETAILS
Shipped custom boxed and fully insured for complete reliability from our warehouse via FedEx Home Delivery.
QUALITY CONTROL:

Your order is inspected prior to shipping to eliminate any problems or defects.

PACKING:

Your order will be boxed for maximum safety and protection during shipping.

INSURANCE:

Each order is fully insured before shipping at no additional cost to you.
Reviews for: : 6 ft. Tall Avant-Garde Collage Canvas Screen