PRINT:

6 ft. Tall Double Sided Verona Room Divider
$129.00

Currently Out of Stock Expected to be back in stock: xx/xx/xxxx.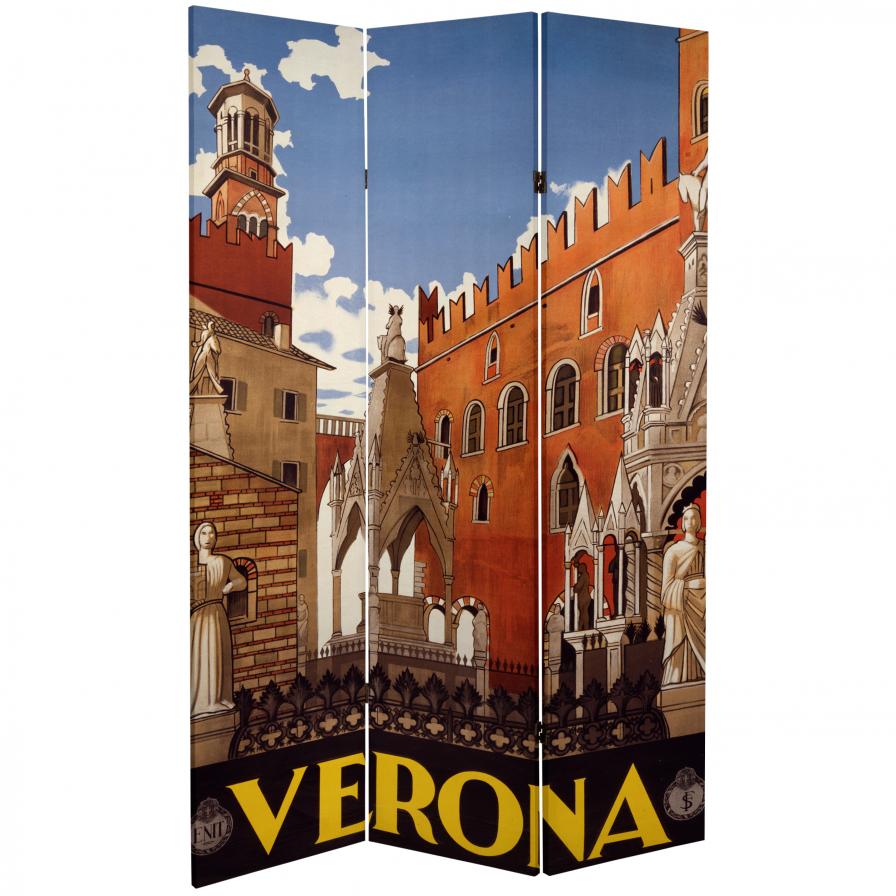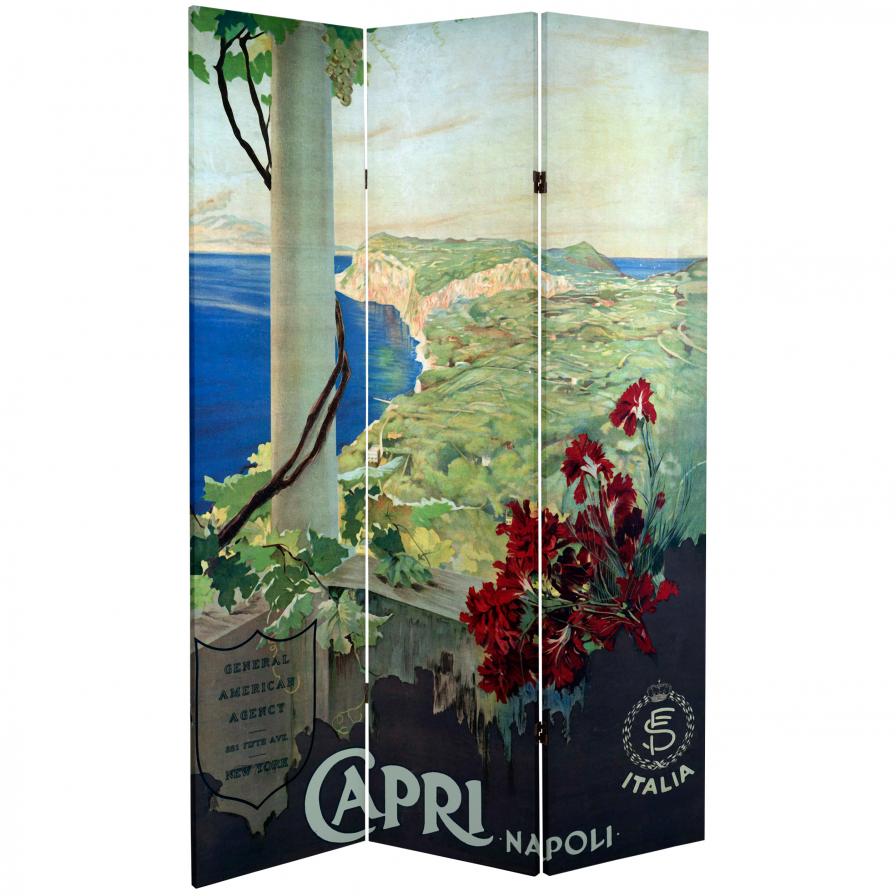 DESCRIPTION
Beautifully inviting travel posters adorn each side of this breathtaking screen. The front is a rendering of the spectacular view of Capri Harbor from at the rotunda in the Villa San Michelle. The back is an attractive graphic art print of the magnificent statues and architecture in the city of Verona. The subtle colors and compelling shapes of these unique commercial art prints provide attractive interior design elements for any room. The subtle colors and compelling shapes make this a perfect choice for a decorative accent or a focal point. This three panel screen has different images on each side, as shown.
SPECIFICATIONS
DIMENSIONS:

3 Panel Room Divider - 39.69"W x 70.875H"

FLAT DIMENSIONS:

47.25"W x 70.875H"

WEIGHT:

pounds

SKU:

CAN-ITALY2
SHIPPING DETAILS
Shipped custom boxed and fully insured for complete reliability from our warehouse via FedEx Home Delivery.
QUALITY CONTROL:

Your order is inspected prior to shipping to eliminate any problems or defects.

PACKING:

Your order will be boxed for maximum safety and protection during shipping.

INSURANCE:

Each order is fully insured before shipping at no additional cost to you.
Reviews for: : 6 ft. Tall Double Sided Verona Room Divider