PRINT:

6 ft. Tall Double Sided Memorial Divider
$119.00

Currently Out of Stock Expected to be back in stock: xx/xx/xxxx.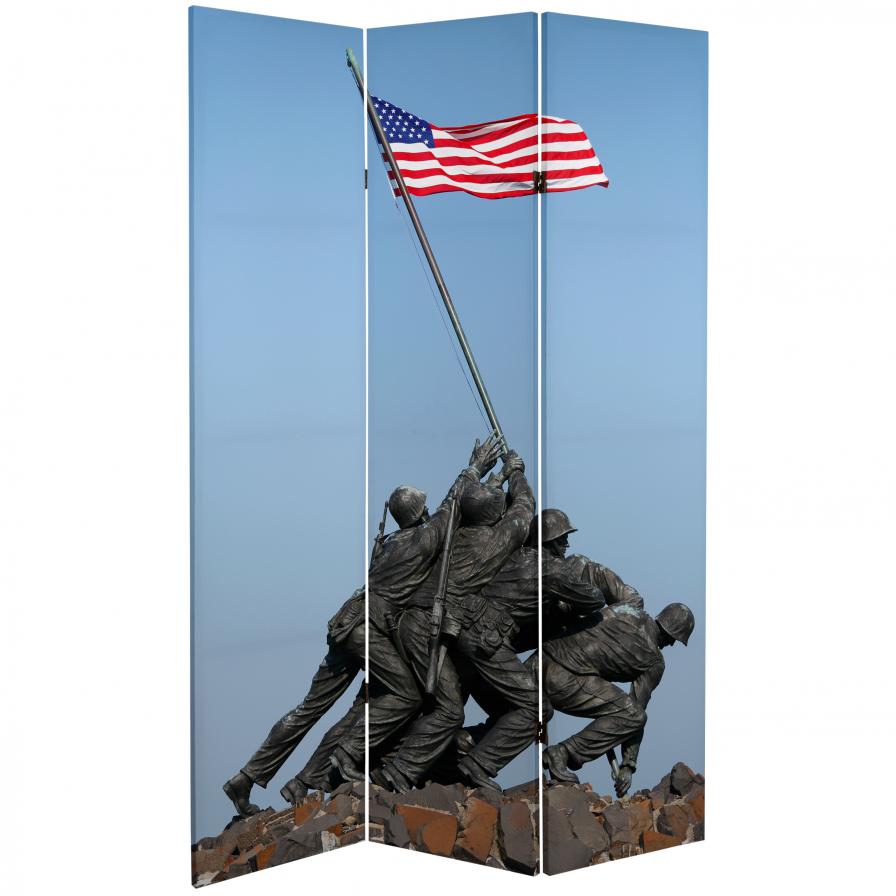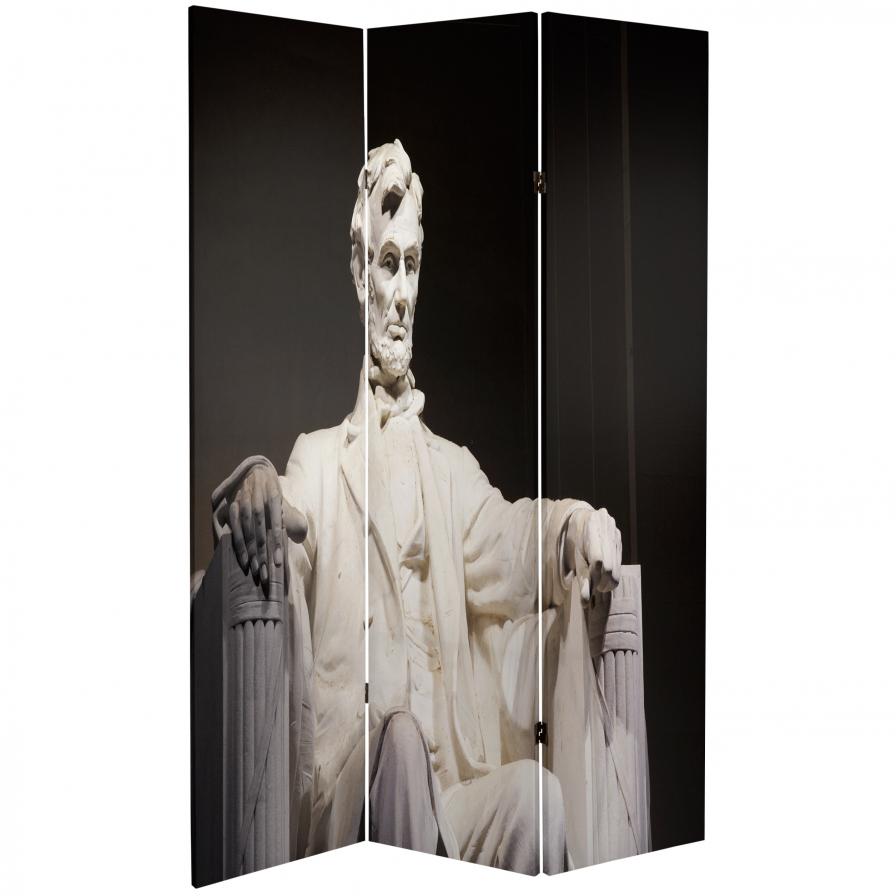 DESCRIPTION
Salute the Red, White and Blue with this pair of timeless photographs close to the heart of every United States citizen, regardless of race, creed, or political party. On the front is the famous statue of U.S. Marines raising Old Glory on Mt. Suribachi from the Iwo Jima Memorial, based on the iconic Raising the Flag on Iwo Jima, circa 1945, by Joe Rosenthal. The back side features a photo print of the Lincoln Memorial, which depicts a pensive Honest Abe after signing the Emancipation Proclamation. These striking images invoke the sacrifices made to secure our liberty, and will provide beautiful, decorative accent for your clubhouse, family entertainment room, living room or bedroom. This three panel screen has different images on each side, as shown.
SPECIFICATIONS
DIMENSIONS:

3 Panel Room Divider - 39.69"W x 70.875H"

FLAT DIMENSIONS:

47.25"W x 70.875H"

WEIGHT:

pounds

SKU:

CAN-MEMORIAL1
SHIPPING DETAILS
Shipped custom boxed and fully insured for complete reliability from our warehouse via FedEx Home Delivery.
QUALITY CONTROL:

Your order is inspected prior to shipping to eliminate any problems or defects.

PACKING:

Your order will be boxed for maximum safety and protection during shipping.

INSURANCE:

Each order is fully insured before shipping at no additional cost to you.
Reviews for: : 6 ft. Tall Double Sided Memorial Divider