PRINT:

6 ft. Tall Double Sided Moon/Saturn Divider
$129.00

Currently Out of Stock Expected to be back in stock: xx/xx/xxxx.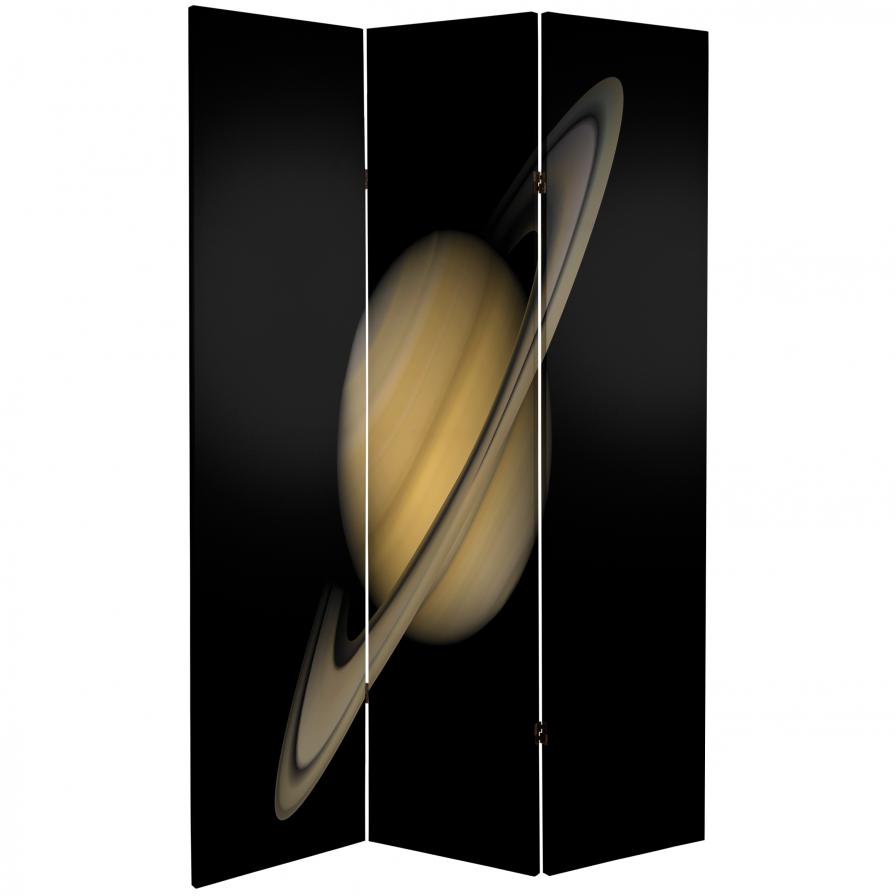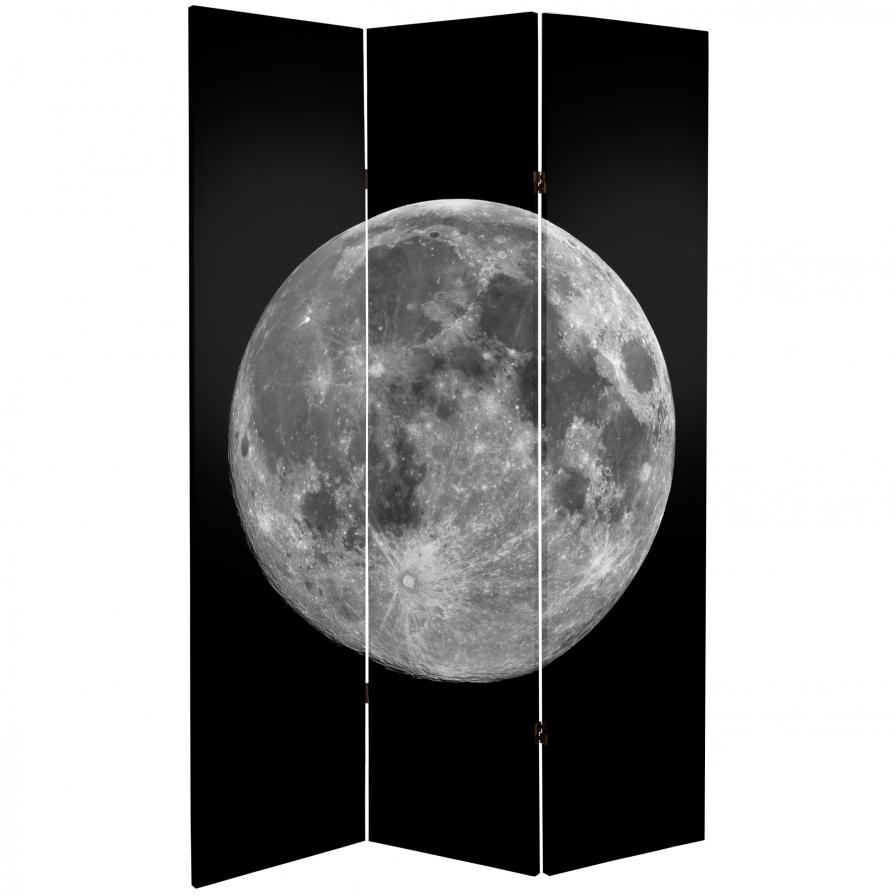 DESCRIPTION
Bring home the mystery of outer space with this amazing pair of images featuring of two of our solar systems most beloved heavenly bodies. On the front a spectacularly detailed shot of the full moon, with the famous Sea of Tranquility and the Tycho crater clearly visible. On the back is a brilliant image of Saturn, the exotic ringed planet, with stripes of muted color visible on the surface of this Jovian gas giant. These evocative images will add beautiful decorative accents to your classroom, dorm room, clubhouse, entertainment room, living room or bedroom. This three panel screen has different images on each side, as shown.
SPECIFICATIONS
DIMENSIONS:

3 Panel Room Divider - 39.69"W x 70.875H"

FLAT DIMENSIONS:

47.25"W x 70.875H"

WEIGHT:

pounds

SKU:

CAN-MOON1
SHIPPING DETAILS
Shipped custom boxed and fully insured for complete reliability from our warehouse via FedEx Home Delivery.
QUALITY CONTROL:

Your order is inspected prior to shipping to eliminate any problems or defects.

PACKING:

Your order will be boxed for maximum safety and protection during shipping.

INSURANCE:

Each order is fully insured before shipping at no additional cost to you.
Reviews for: : 6 ft. Tall Double Sided Moon/Saturn Divider