PRINT:

6 ft. Tall Double Sided Damask Room Divider
$119.00

Currently Out of Stock Expected to be back in stock: xx/xx/xxxx.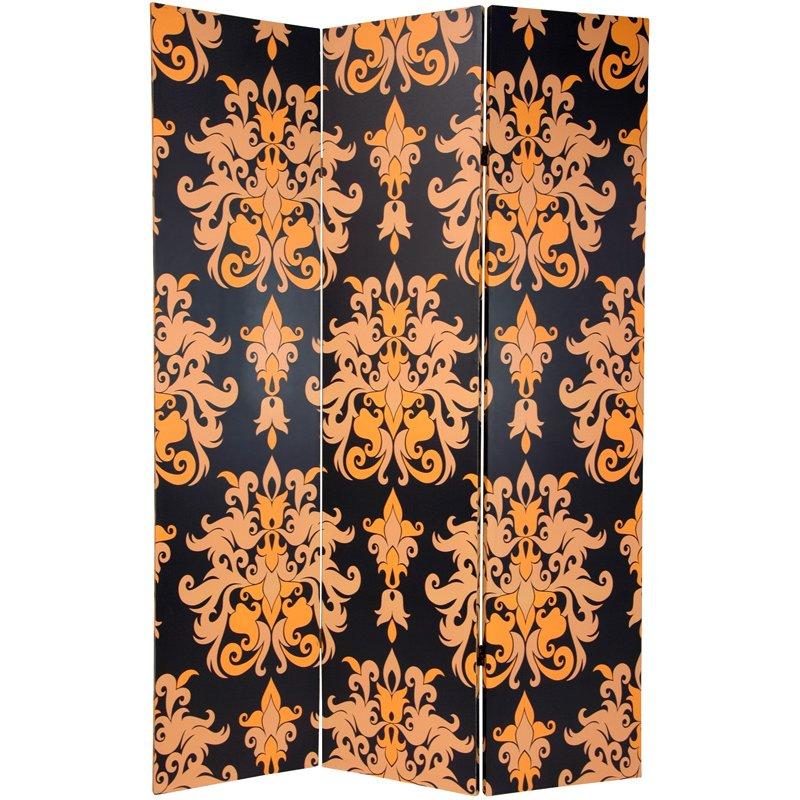 DESCRIPTION
On both the front and back, we have printed these canvas room dividers with a photographic reproduction of the image of a regal, classic 19th century wall paper pattern. The medallions are elaborated variations of the classic "Fleur-de-Lis", a symbol seen in ancient European, and particularly French heraldry, architecture, décor, and design.
SPECIFICATIONS
DIMENSIONS:

3 Panel Room Divider - 39.69"W x 70.875H"

FLAT DIMENSIONS:

47.25"W x 70.875H"

WEIGHT:

8.25 pounds

SKU:

CAN-PAT1
SHIPPING DETAILS
Shipped custom boxed and fully insured for complete reliability from our warehouse via FedEx Home Delivery.
QUALITY CONTROL:

Your order is inspected prior to shipping to eliminate any problems or defects.

PACKING:

Your order will be boxed for maximum safety and protection during shipping.

INSURANCE:

Each order is fully insured before shipping at no additional cost to you.
Reviews for: : 6 ft. Tall Double Sided Damask Room Divider