PRINT:

6 ft. Tall White Peace & Love Room Divider
$119.00

Currently Out of Stock Expected to be back in stock: xx/xx/xxxx.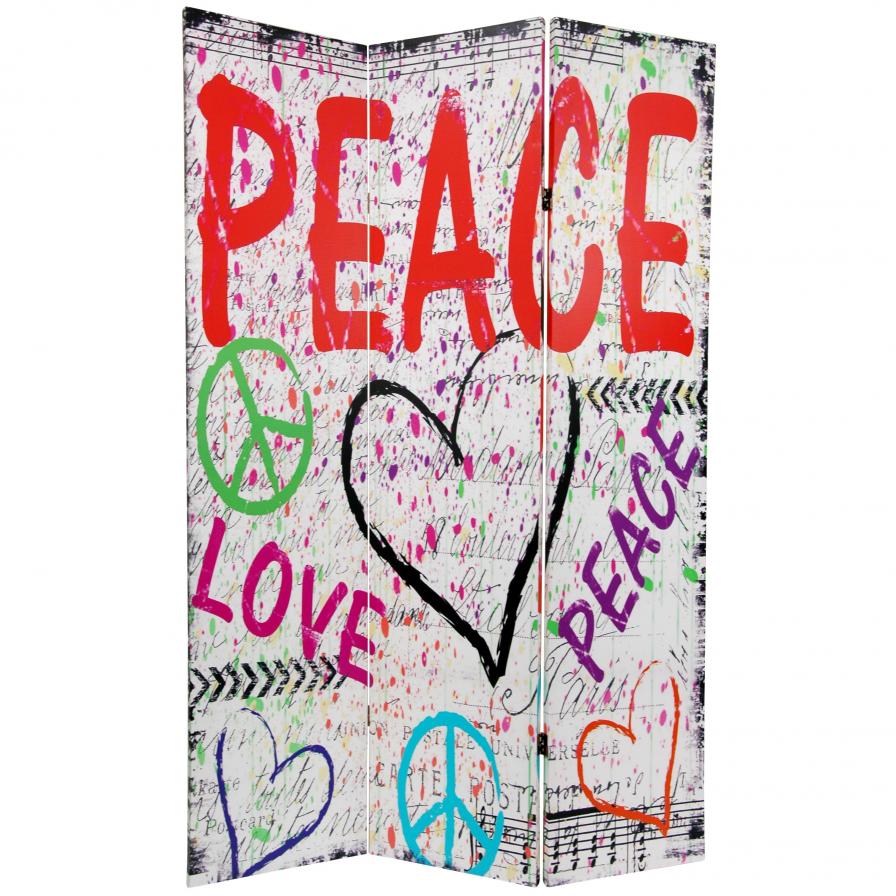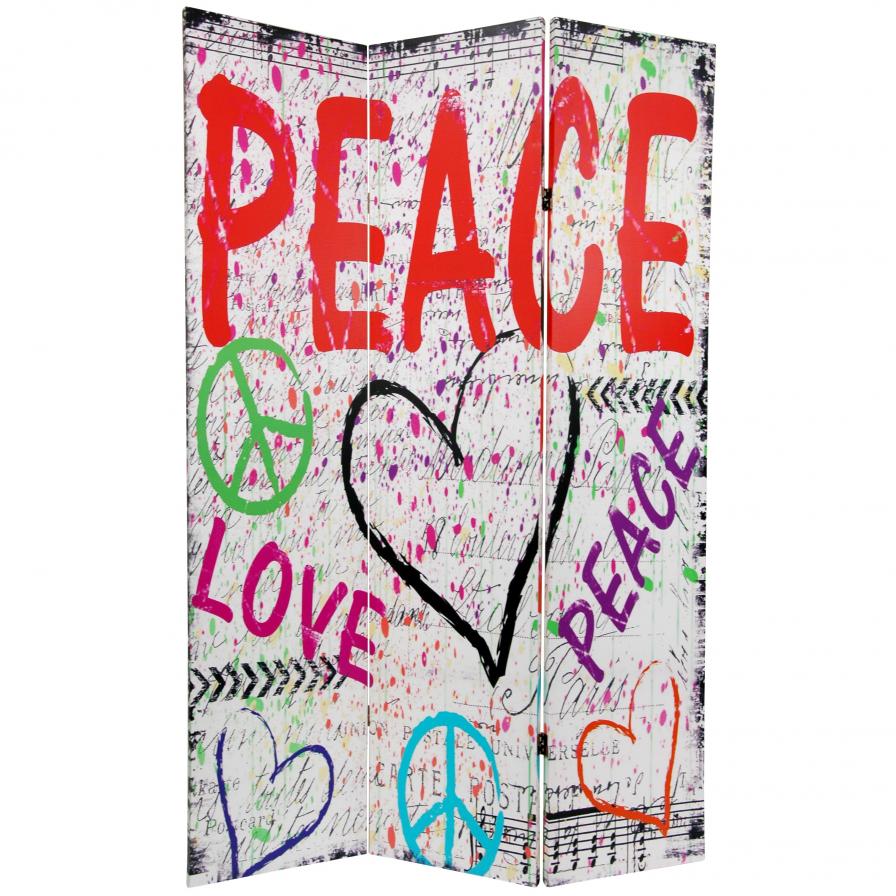 DESCRIPTION
Graffiti or doodle-style collage spans the front and back of this lightweight but sturdy three panel floor screen. Details distressed black borders, faded sheet music, and cursive script in the background and bold symbols of peace and love in the foreground. High quality art printed on durable canvas, stretched onto hinged wood frame panels.
SPECIFICATIONS
WEIGHT:

8 pounds

SKU:

CAN-PEACE2
SHIPPING DETAILS
Shipped custom boxed and fully insured for complete reliability from our warehouse via FedEx Home Delivery.
QUALITY CONTROL:

Your order is inspected prior to shipping to eliminate any problems or defects.

PACKING:

Your order will be boxed for maximum safety and protection during shipping.

INSURANCE:

Each order is fully insured before shipping at no additional cost to you.
Reviews for: : 6 ft. Tall White Peace & Love Room Divider