PRINT:

6 ft. Tall Works of Seurat Screen
$129.00

Currently Out of Stock Expected to be back in stock: xx/xx/xxxx.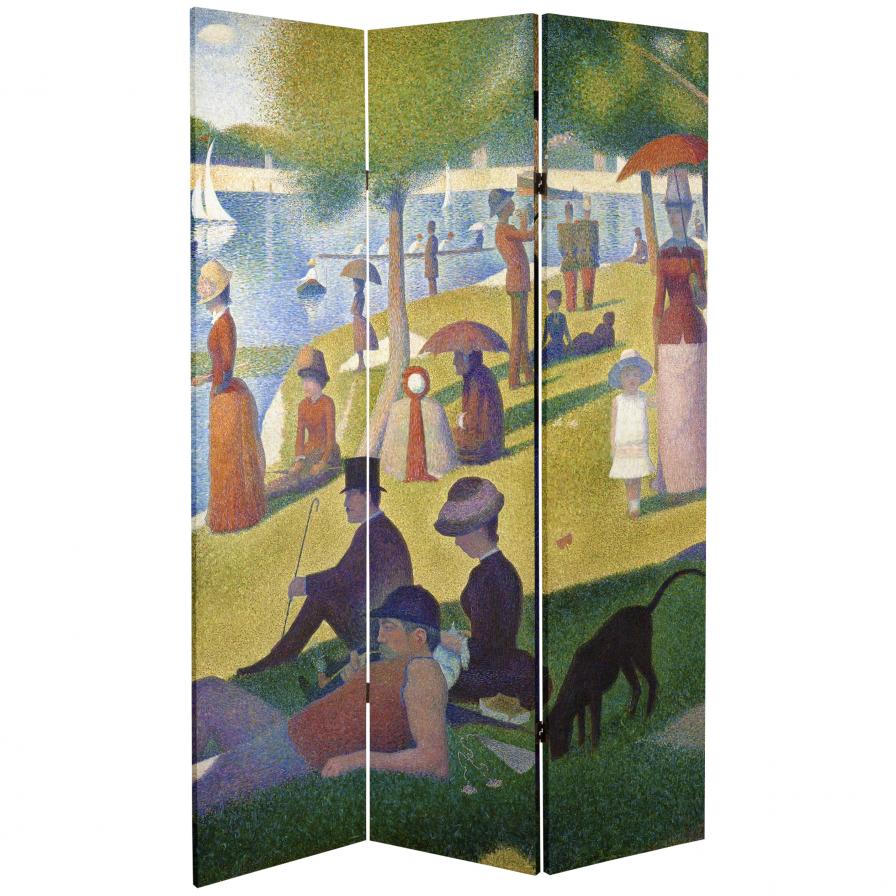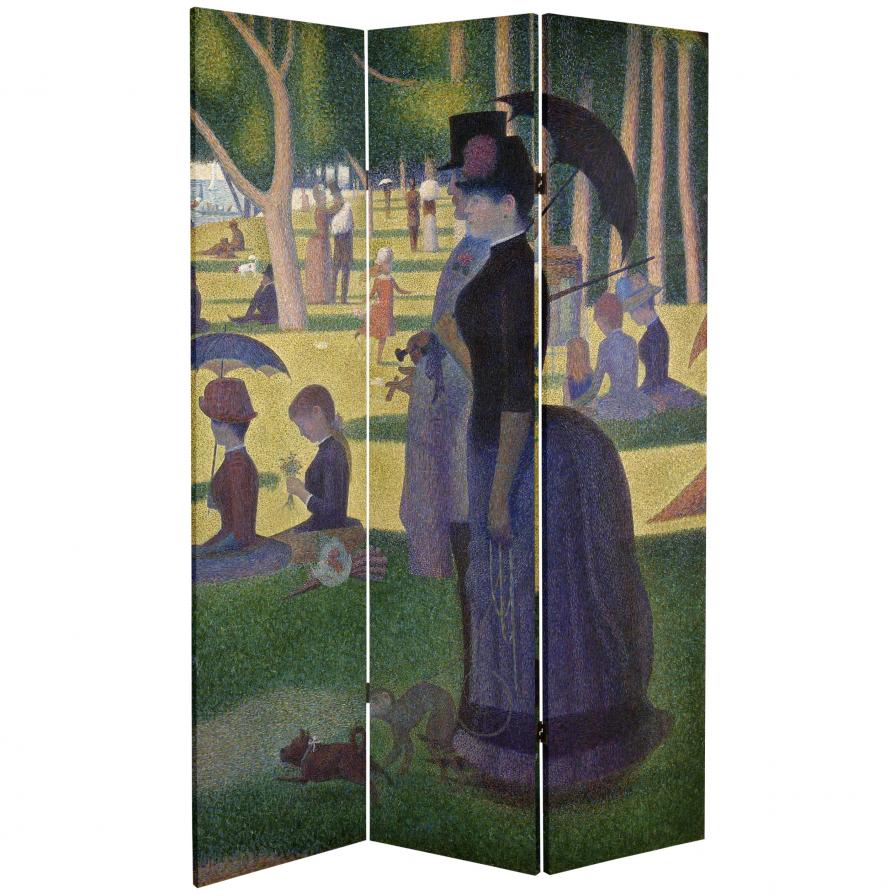 DESCRIPTION
This large scale print of A Sunday Afternoon on the Island of La Grande Jatte must be seen. Half the image is shown on one side and the other is on the opposite side. If you love fine art, particularly Neo-impressionism, or know someone who does, this is the screen for you!
SPECIFICATIONS
WEIGHT:

8 pounds

SKU:

CAN-SEURAT1
SHIPPING DETAILS
Shipped custom boxed and fully insured for complete reliability from our warehouse via FedEx Home Delivery.
QUALITY CONTROL:

Your order is inspected prior to shipping to eliminate any problems or defects.

PACKING:

Your order will be boxed for maximum safety and protection during shipping.

INSURANCE:

Each order is fully insured before shipping at no additional cost to you.
Reviews for: : 6 ft. Tall Works of Seurat Screen