PRINT:

6 ft. Tall Double Sided Taj Mahal Divider
$119.00

Currently Out of Stock Expected to be back in stock: xx/xx/xxxx.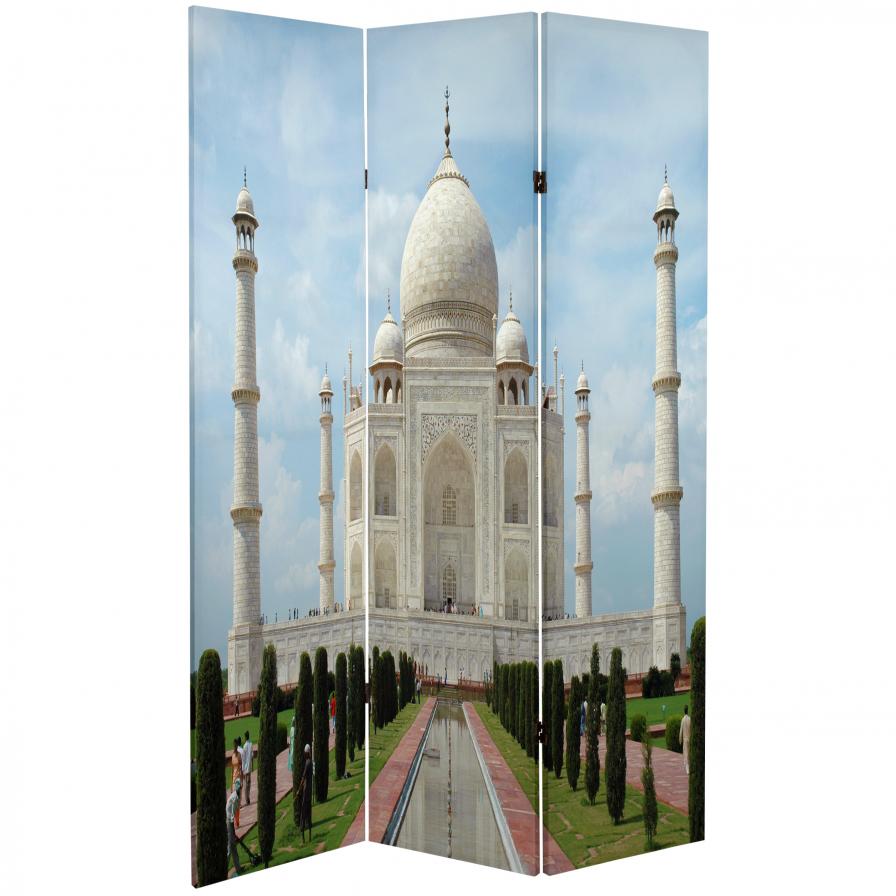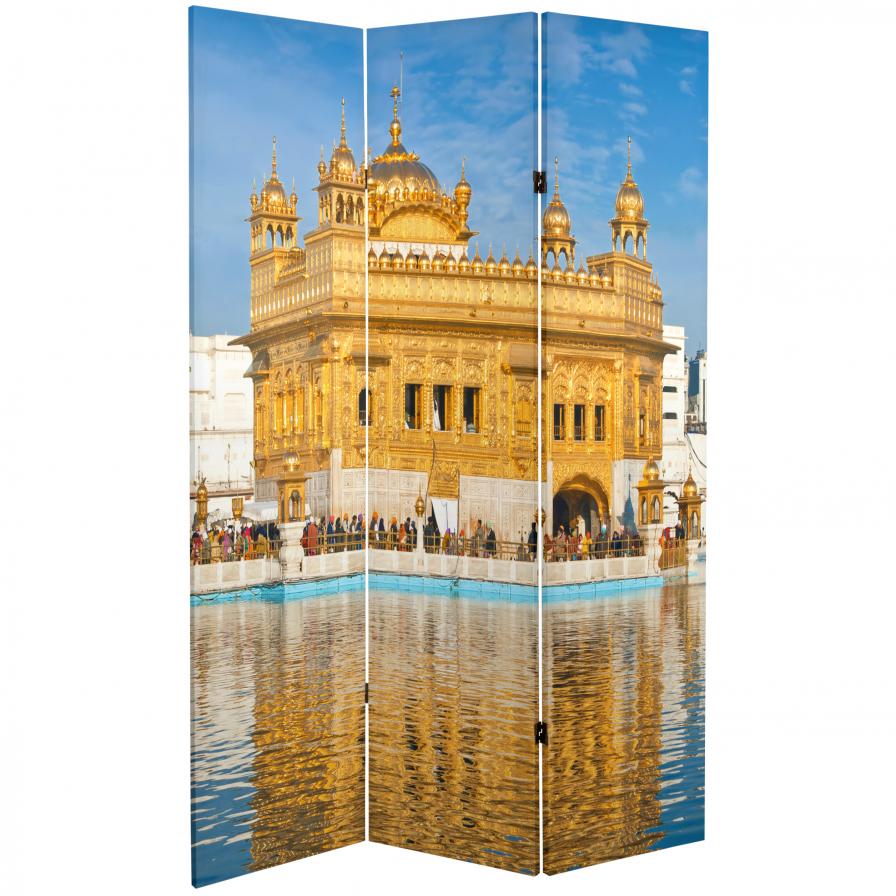 DESCRIPTION
Add some South Asian elegance to your home with this pair of divine color photographs of iconic temples. On the front is India's Taj Mahal, the world's largest and most beautiful mausoleum, commissioned by Mughal emperor Shah Jahan to honor his beloved wife Mumtaz Mahal. The back features a beautiful photograph of the Harmandir Sahib, the holy Golden Temple, the most important pilgrimage site in the Sikh religion. These sublime designs, emblazoned with elegant colors, provide beautiful decorative accents for any living room, bedroom, meditation studio or place of business. This three panel screen has different images on each side, as shown
SPECIFICATIONS
DIMENSIONS:

3 Panel Room Divider - 39.69"W x 70.875H"

FLAT DIMENSIONS:

47.25"W x 70.875H"

WEIGHT:

pounds

SKU:

CAN-TAJ
SHIPPING DETAILS
Shipped custom boxed and fully insured for complete reliability from our warehouse via FedEx Home Delivery.
QUALITY CONTROL:

Your order is inspected prior to shipping to eliminate any problems or defects.

PACKING:

Your order will be boxed for maximum safety and protection during shipping.

INSURANCE:

Each order is fully insured before shipping at no additional cost to you.
Reviews for: : 6 ft. Tall Double Sided Taj Mahal Divider