PRINT:

6 ft. Tall Palden Lhamo Canvas Room Divider
$129.00

Currently Out of Stock Expected to be back in stock: xx/xx/xxxx.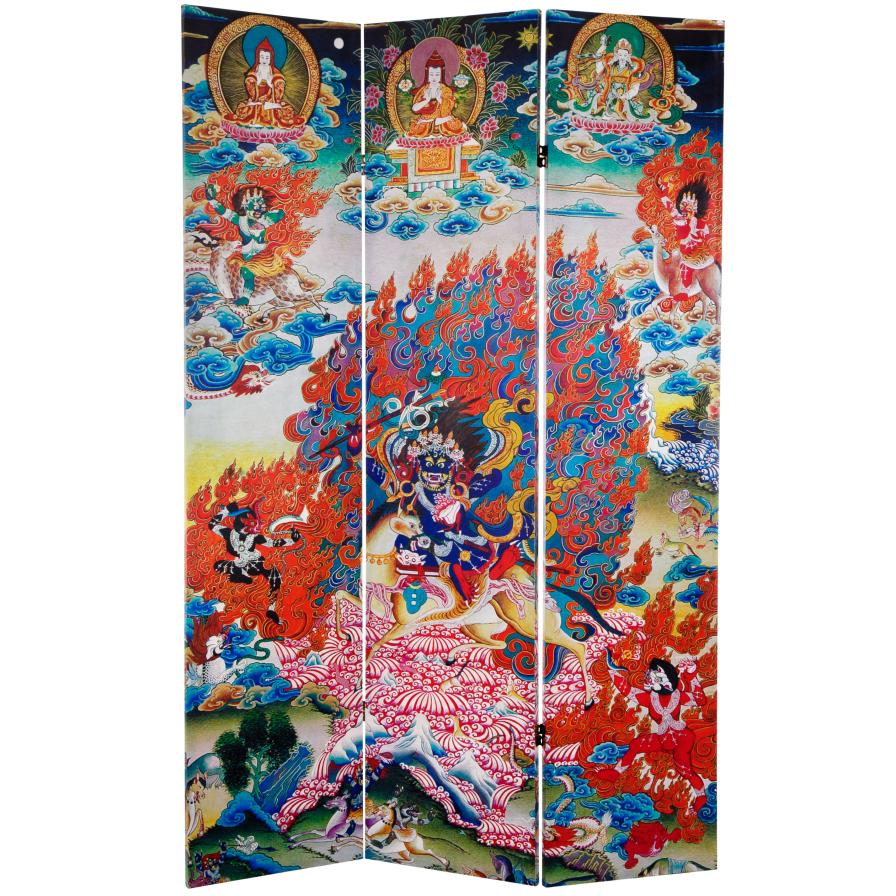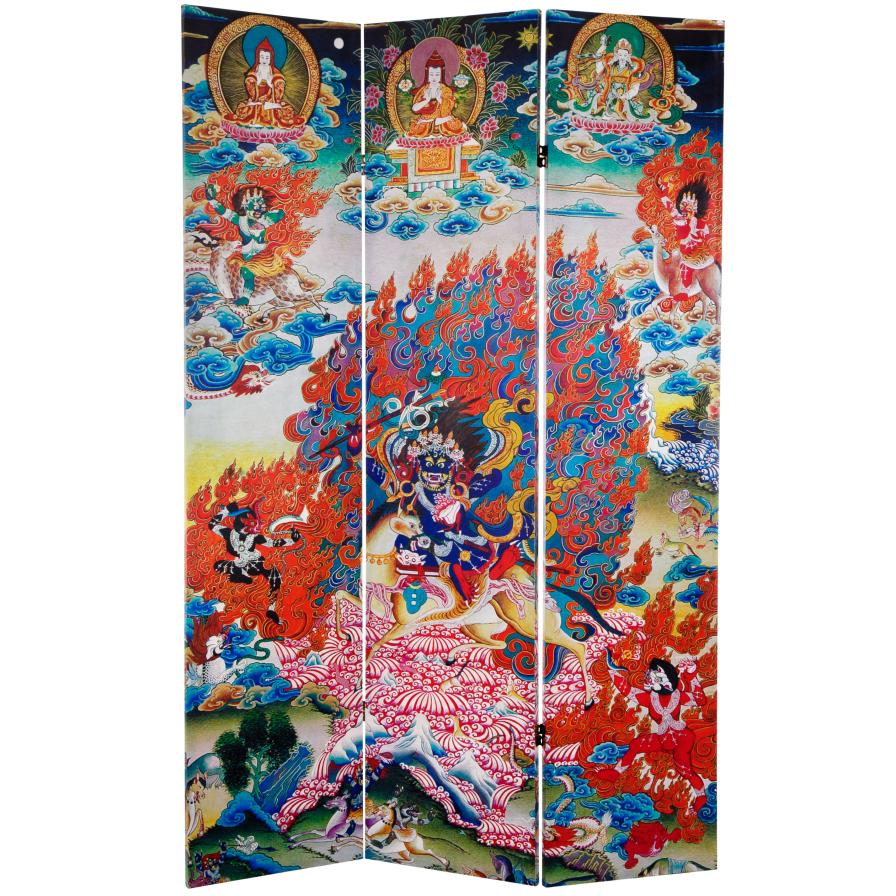 DESCRIPTION
This stunning canvas room divider reproduces an authentic thangka painting in the vivid colors of traditional Himalayan art. Palden Lhamo, the great female guardian of Tibet and the Dalai Lama, rides her steed into battle against the demons that threaten Buddhism. Depicted as a wrathful being, she represents the spiritual struggle to overcome evil influence, and her image is traditionally used as a focus point for meditation. Printed on high quality natural canvas and wrapped around a sturdy kiln-fired wooden frame, this room divider displays the same image on the front and back. This marvelous art piece will bring an authentic Himalayan accent to your home or yoga studio.
SPECIFICATIONS
WEIGHT:

pounds

SKU:

CAN-TIB-1
SHIPPING DETAILS
Shipped custom boxed and fully insured for complete reliability from our warehouse via FedEx Home Delivery.
QUALITY CONTROL:

Your order is inspected prior to shipping to eliminate any problems or defects.

PACKING:

Your order will be boxed for maximum safety and protection during shipping.

INSURANCE:

Each order is fully insured before shipping at no additional cost to you.
Reviews for: : 6 ft. Tall Palden Lhamo Canvas Room Divider