PRINT:

6 ft. Tall Double Sided Serenity Buddha Screen
$129.00

In Stock Ready for immediate delivery!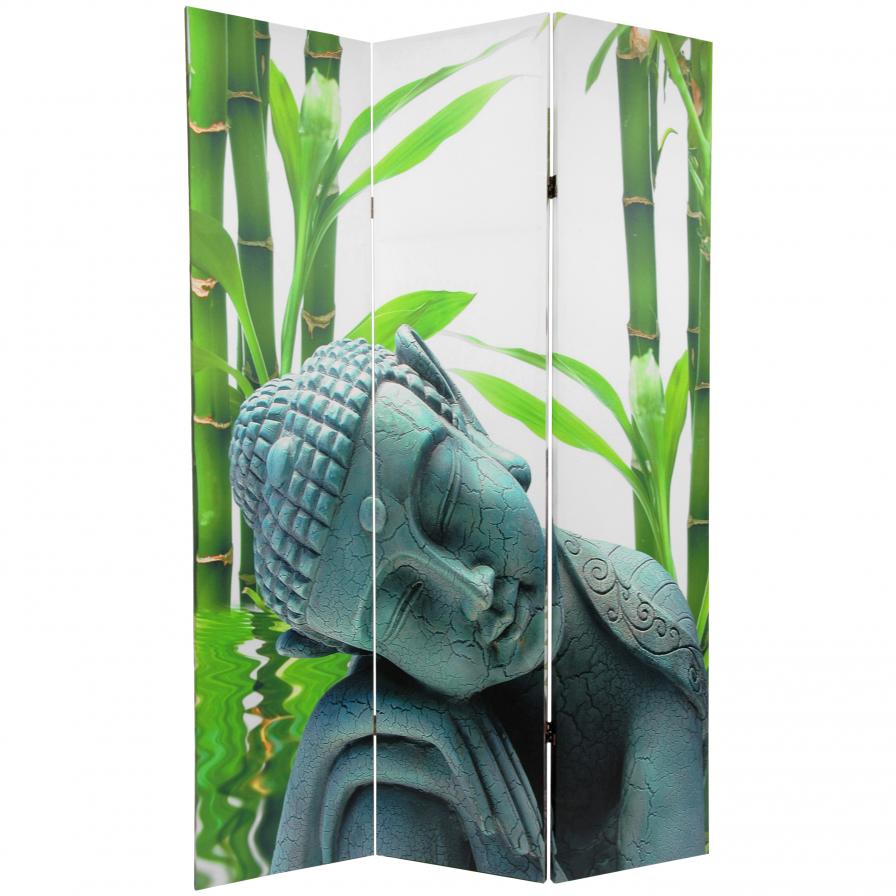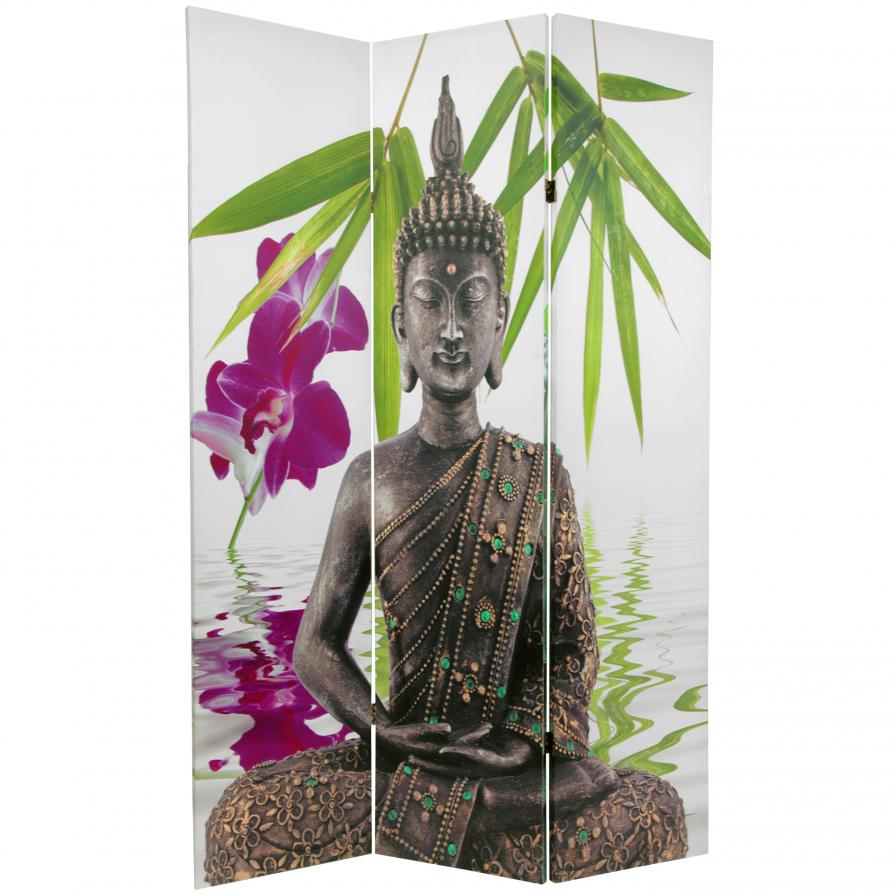 DESCRIPTION
Still life photographic screen featuring classic oriental icons from both art and nature. Detailed Buddha statues rest among flowers and bamboo with a watery background. These sharp East Asian images lend a colorful serenity to the décor of a living room, bedroom, or studio.
Printed with high saturation ink to create a beautiful, long lasting image
Primed canvas stretched over sturdy mitered wood frames
Divide a space, define a cozy nook, shade sunlight, or hide a messy area
Almost entirely opaque. Very little light can pass through the layers of canvas, offering complete privacy
SPECIFICATIONS
WEIGHT:

8 pounds

SKU:

CAN-BUD2
SHIPPING DETAILS
Shipped custom boxed and fully insured for complete reliability from our warehouse via FedEx Home Delivery.
QUALITY CONTROL:

Your order is inspected prior to shipping to eliminate any problems or defects.

PACKING:

Your order will be boxed for maximum safety and protection during shipping.

INSURANCE:

Each order is fully insured before shipping at no additional cost to you.
Reviews for: : 6 ft. Tall Double Sided Serenity Buddha Screen