PRINT:

6 ft. Hiroshige Screen Cranes/Fox Fire
$179.00

Currently Out of Stock Expected to be back in stock: xx/xx/xxxx.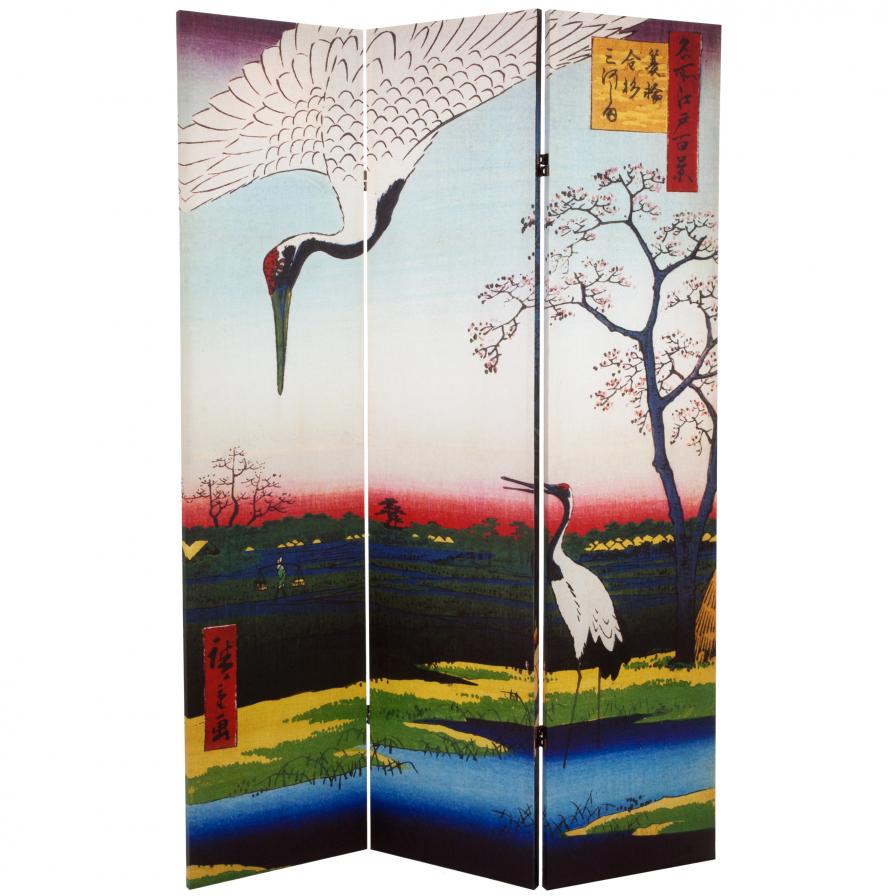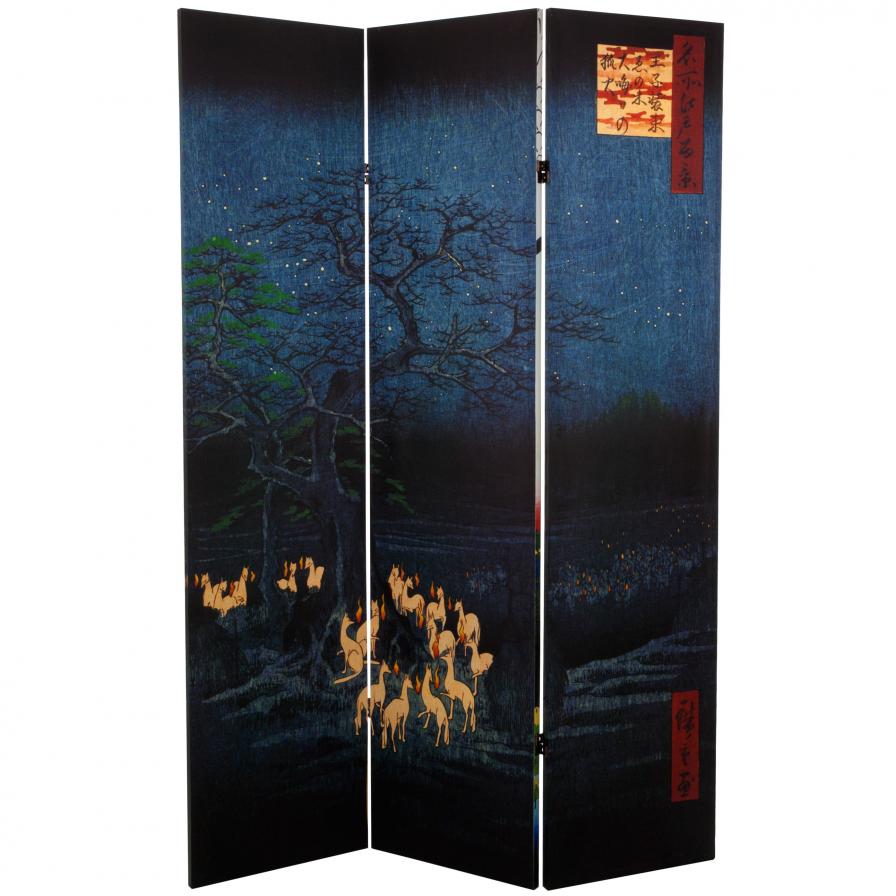 DESCRIPTION
This folding screen features two of Utagawa Hiroshige's ukiyo-e prints reproduced in stunning resolution on art-quality canvas. On one side a procession of kitsune, foxes with magical powers and fiery breath, gathers beneath an enoki tree on a starry winter's night. On the other side a pair of cranes alight in the cool blue pond where a farmer, shown in the background returning home, has left a gift of food. Both of these masterful reproductions feature the deep, bold colors of Hiroshige's originals. The perfect gift for a connoisseur of art, Japanese culture, or nature scenes, this beautiful screen will stand out in any home or business.
SPECIFICATIONS
WEIGHT:

pounds

SKU:

CAN-HIRO-5
SHIPPING DETAILS
Shipped custom boxed and fully insured for complete reliability from our warehouse via FedEx Home Delivery.
QUALITY CONTROL:

Your order is inspected prior to shipping to eliminate any problems or defects.

PACKING:

Your order will be boxed for maximum safety and protection during shipping.

INSURANCE:

Each order is fully insured before shipping at no additional cost to you.
Reviews for: : 6 ft. Hiroshige Screen Cranes/Fox Fire