PRINT:

6 ft. Hokusai Screen Great Wave/Red Fuji
$329.00

In Stock Ready for immediate delivery!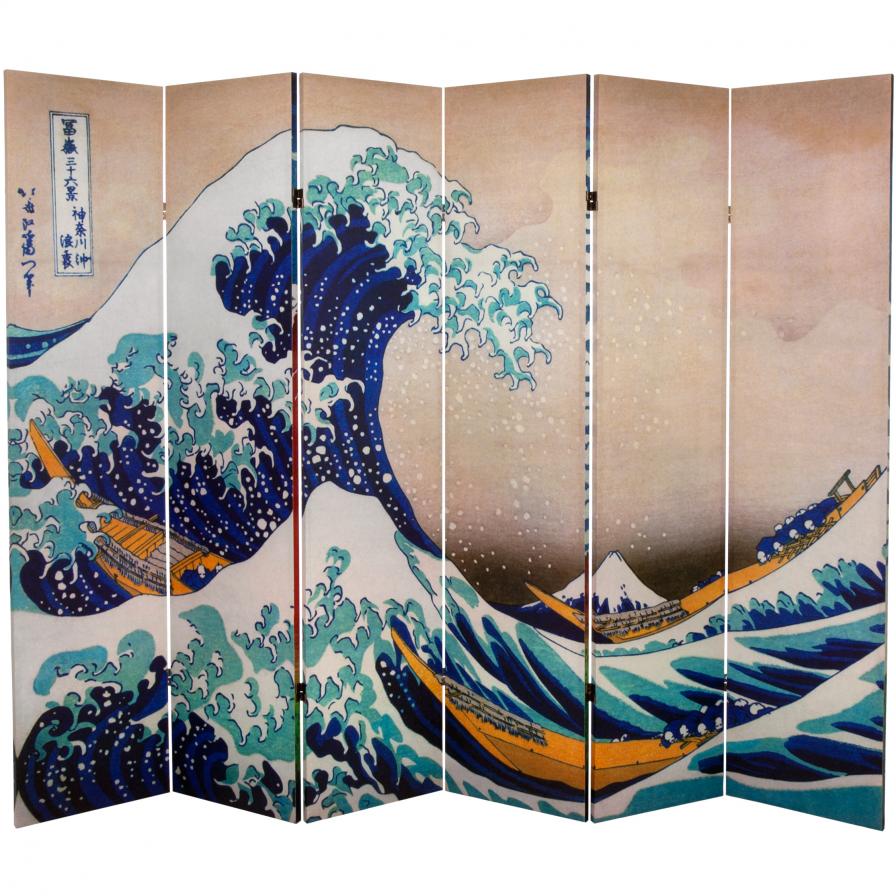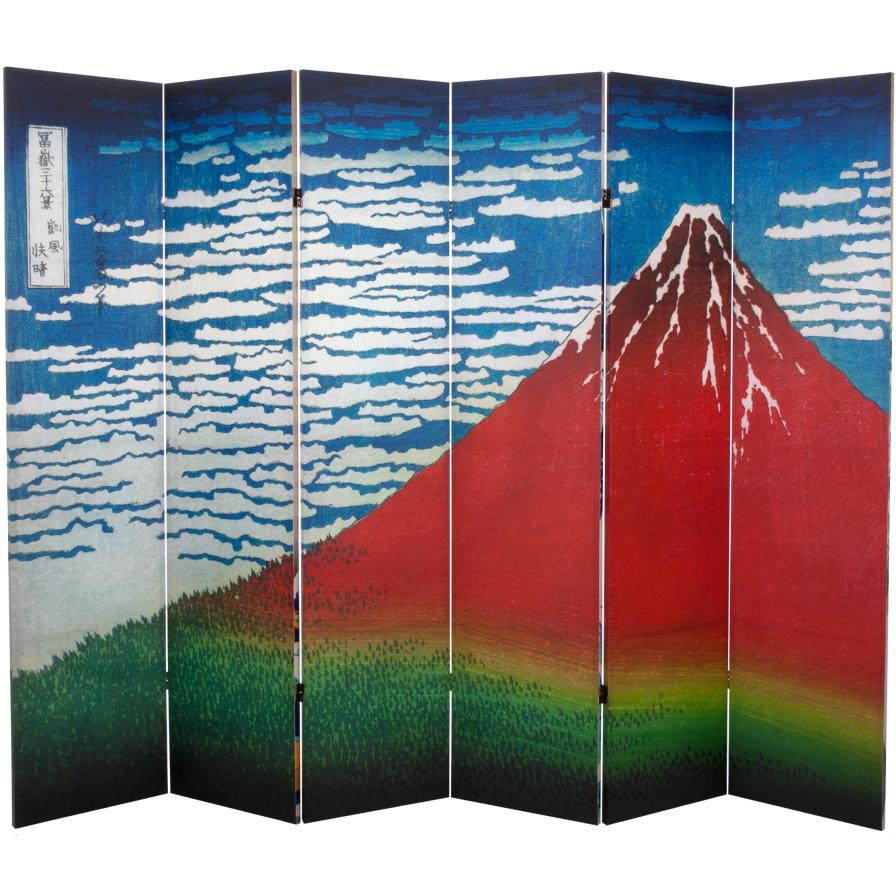 DESCRIPTION
Featuring two of Katsushika Hokusai's most beloved and remarkable masterpieces, this breathtaking folding screen is a fantastic accent for any room. On the front, a small group of fishing boats is caught in The Great Wave off Kanagawa, a testament to the tremendous power of nature, against which even the lofty peak of Mt. Fuji appears diminished in the background. The same mountain appears in abstract grandeur on the other side, glowing with the luminous red light it sometimes exhibits in the early autumn when the weather is just right. Reproduced in stunning color and vivid detail, this screen is perfect for anyone who appreciates fine art or Japanese culture.
SPECIFICATIONS
WEIGHT:

pounds

SKU:

CAN-HOKU-1
SHIPPING DETAILS
Shipped custom boxed and fully insured for complete reliability from our warehouse via FedEx Home Delivery.
QUALITY CONTROL:

Your order is inspected prior to shipping to eliminate any problems or defects.

PACKING:

Your order will be boxed for maximum safety and protection during shipping.

INSURANCE:

Each order is fully insured before shipping at no additional cost to you.
Reviews for: : 6 ft. Hokusai Screen Great Wave/Red Fuji