PRINT:

6 ft. Tall Multi-Color Peace & Love Screen
$129.00

Currently Out of Stock Expected to be back in stock: xx/xx/xxxx.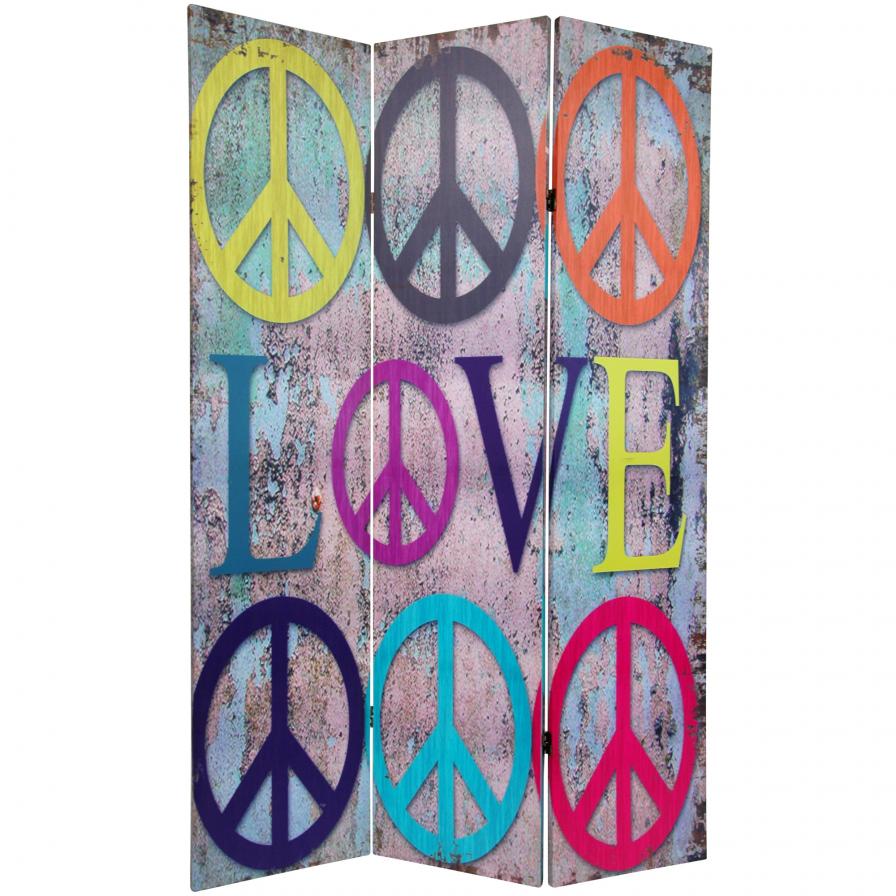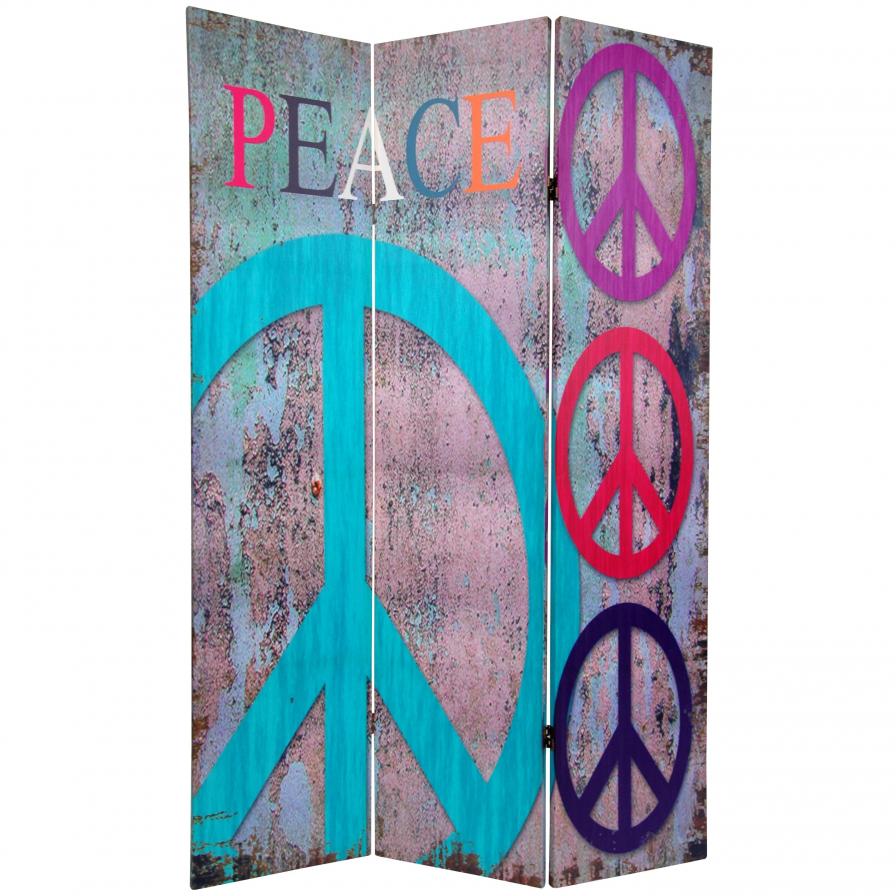 DESCRIPTION
Kitsch collage of art graphics depicting peace and love in counter culture designs reminiscent of Andy Warhol, Twiggy, and "the scene". Vibrant prints on six foot tall panels provide a practical folding screen for privacy, blocking light, dividing and defining space, or screening a messy work area. Great for dorm rooms, art studios or rec rooms.
SPECIFICATIONS
WEIGHT:

8 pounds

SKU:

CAN-PEACE1
SHIPPING DETAILS
Shipped custom boxed and fully insured for complete reliability from our warehouse via FedEx Home Delivery.
QUALITY CONTROL:

Your order is inspected prior to shipping to eliminate any problems or defects.

PACKING:

Your order will be boxed for maximum safety and protection during shipping.

INSURANCE:

Each order is fully insured before shipping at no additional cost to you.
Reviews for: : 6 ft. Tall Multi-Color Peace & Love Screen