PRINT:

6 ft. Tall Footprints of Enlightenment Screen
$179.00

In Stock Ready for immediate delivery!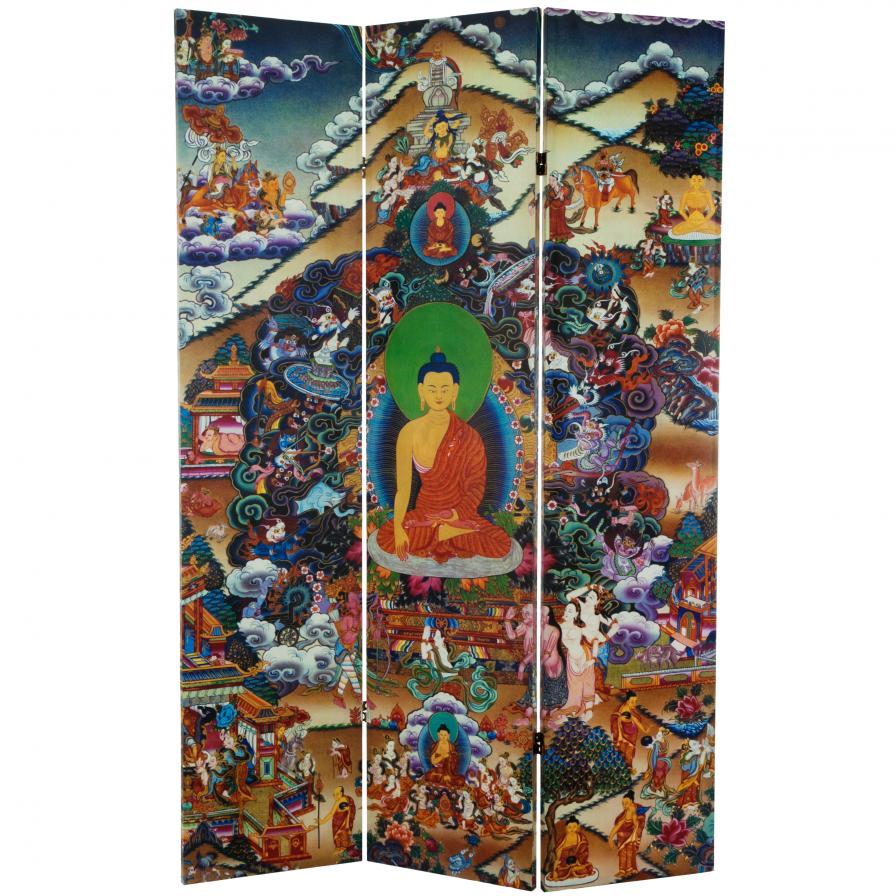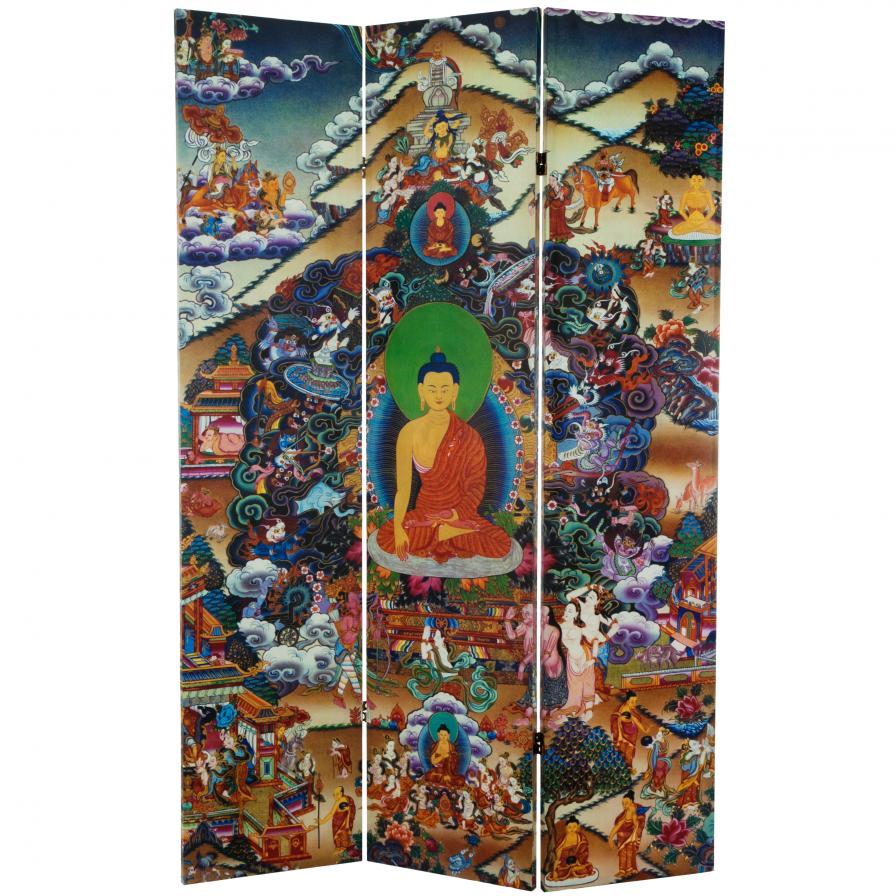 DESCRIPTION
Reproduced in stunning color from the Tibetan original, this room divider depicts the Buddha meditating beneath the Bodhi tree at the exact moment he achieved enlightenment. Beset on all sides by powerful demons representing desire, doubt, temptation, and other distractions, the Buddha defeats them all with focus and concentration. Left hand held still in meditation, with his right hand he calls upon the earth itself to bear witness to his triumph. Printed on high quality natural canvas on both sides of this folding screen, this powerful image is a beautiful accent for any home, yoga studio, or meditation center.
SPECIFICATIONS
WEIGHT:

pounds

SKU:

CAN-TIB-5
SHIPPING DETAILS
Shipped custom boxed and fully insured for complete reliability from our warehouse via FedEx Home Delivery.
QUALITY CONTROL:

Your order is inspected prior to shipping to eliminate any problems or defects.

PACKING:

Your order will be boxed for maximum safety and protection during shipping.

INSURANCE:

Each order is fully insured before shipping at no additional cost to you.
Reviews for: : 6 ft. Tall Footprints of Enlightenment Screen