PRINT:

6 ft. Tall Draped Buddha Room Divider
$149.00

Currently Out of Stock Expected to be back in stock: xx/xx/xxxx.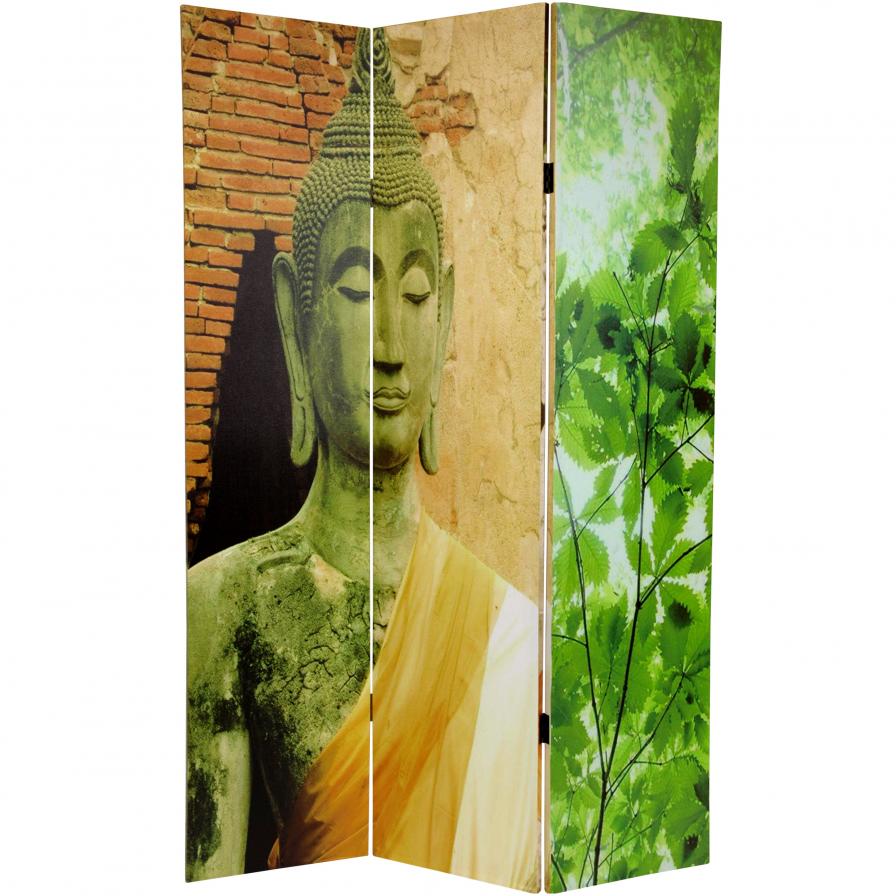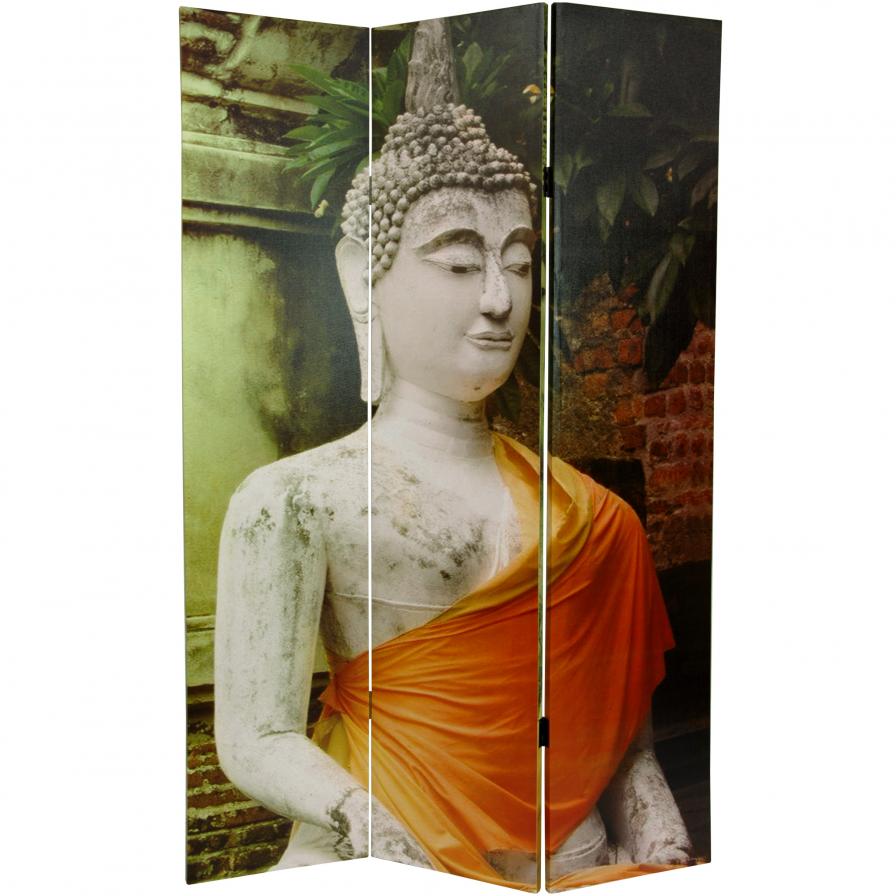 DESCRIPTION
A decorative screen featuring two Southeast Asian statues of the Buddha, each wearing a festive saffron sash. The statue photographs are each printed alongside images of bright greenery: a leafy branch on one side and a palm frond on the other. Use as a decorative background or as a room divider in a living room or office.
Practical, portable room divider, privacy screen, or partition
Printed using the latest ink jet print technology to produce gallery quality images
Durable primed artist's canvas stretched on mitered wood frame panels
SPECIFICATIONS
WEIGHT:

12 pounds

SKU:

CV-BUD1
SHIPPING DETAILS
Shipped custom boxed and fully insured for complete reliability from our warehouse via FedEx Home Delivery.
QUALITY CONTROL:

Your order is inspected prior to shipping to eliminate any problems or defects.

PACKING:

Your order will be boxed for maximum safety and protection during shipping.

INSURANCE:

Each order is fully insured before shipping at no additional cost to you.
Reviews for: : 6 ft. Tall Draped Buddha Room Divider