PRINT:

6 ft. Tall Double Sided Klimt Room Divider
$179.00

In Stock Ready for immediate delivery!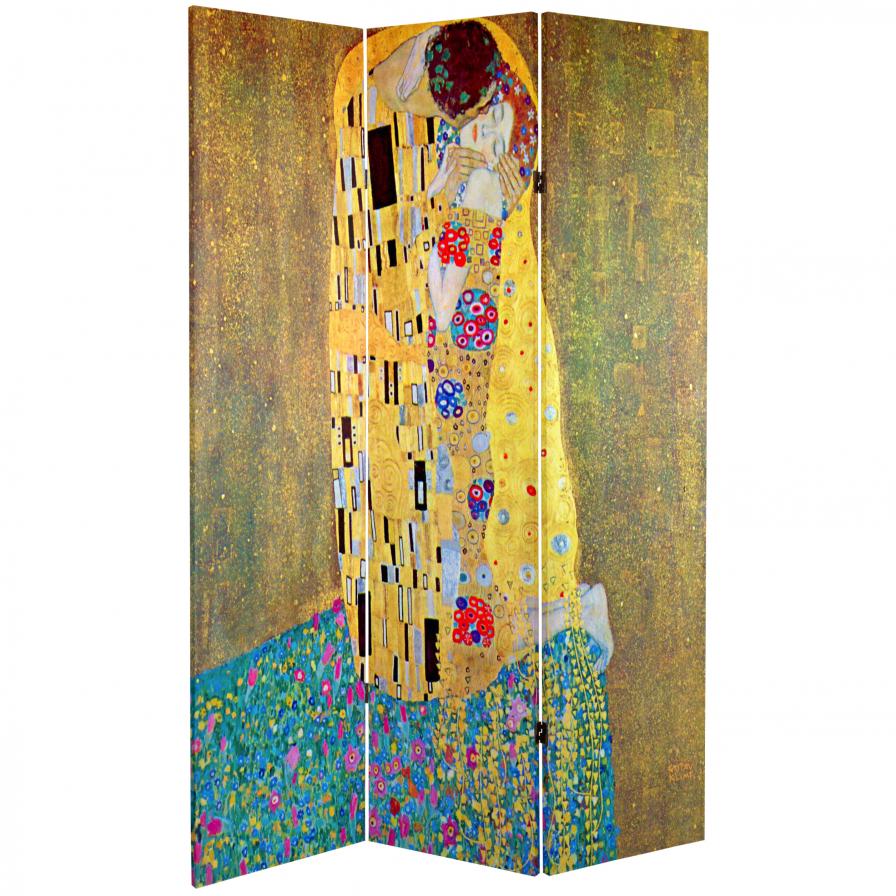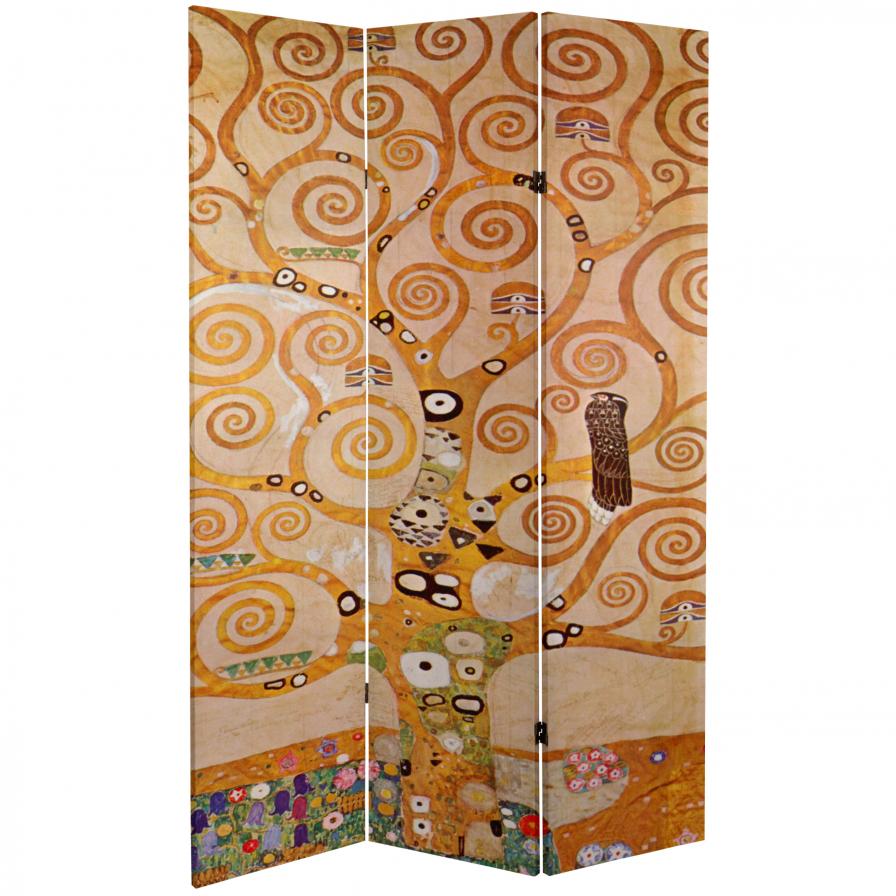 DESCRIPTION
This screen features two works from the world's most famous bohemian. Gustav Klimt is revered by many as the most important of the "post-impressionist" painters. These prints are considered to be two of his most beautiful pieces of fine art. Ripe with symbolism, the center section of the Tree of Life, circa 1909, is the front image. On the back is the equally powerful, The Kiss, circa 1907-1908. Both sides are fine quality reproductions of two of Klimt's most engaging and compelling artistic masterpieces. This three panel screen has different images on each side, as shown.
SPECIFICATIONS
DIMENSIONS:

3 Panel Room Divider - 39.69"W x 70.875H"

FLAT DIMENSIONS:

47.25"W x 70.875H"

WEIGHT:

pounds

SKU:

CAN-KLIMT1
SHIPPING DETAILS
Shipped custom boxed and fully insured for complete reliability from our warehouse via FedEx Home Delivery.
QUALITY CONTROL:

Your order is inspected prior to shipping to eliminate any problems or defects.

PACKING:

Your order will be boxed for maximum safety and protection during shipping.

INSURANCE:

Each order is fully insured before shipping at no additional cost to you.
Reviews for: : 6 ft. Tall Double Sided Klimt Room Divider
Tree of Life, circa 1909, is the front image. On the back is the equally powerful,
The Kiss, circa 1907-1908
. Both sides are fine quality reproductions of two of Klimt's most engaging and compelling artistic masterpieces. This three panel screen has different images on each side, as shown." />